Friendshipweek at Ladurns
08/01/2022 - 29/01/2022
19/03/2022 - 09/04/2022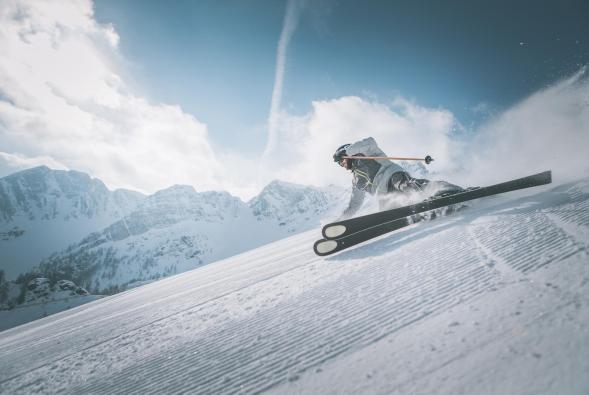 The classic offer in the ski area of Ladurns. Book your dream holiday at January (08.01.2022 - 29.01.2022) or March (19.03.2022 - 09.04.2022) at the unbeatable discount price.

Service included:

7 nights at the price of 6 (B&B/HB/APP)
6-days-skiing pass at the price of 5 at the ski area Ladurns (Skipass valid from sunday to friday)
The ski resort Ladurns near Colle Isarco and Vipiteno is ideal for families with children. Following the slogan "small but nice" Ladurns offers amazing snow-days. Easy to intermediate slopes on broad, north-facing hills are waiting for you. The spectacular alpine panorama and the absolute guarantee of snow makes it a real insider tip for maximum skiing fun. In addition a 6,5 km long toboggan run brings you from the mountain station trough the forest till the parking lot. Toboggans are available for rent at the valley-station.


Request your holidays with alpine flair
Apartments Zum Theater

Schulweg 2
39041 Gossensass

Gartnerhof

Fleres/Pflersch 95
39041 Colle Isarco/Gossensass

Appartamenti Isarco

Färberstraße/Via Färber 1
39041 Gossensass/Colle Isarco

Pension Alpenhof

Stranghe/Strange 4
39041 Colle Isarco/Gossensass

Pension Knappenhof

Pflersch 86
39040 Gossensass

Gasthof Moarwirt

Romstr. 11
39041 Gossensass

Hotel Alpin

Pflersch Valley - Ladurns 84
39041 Gossensass

Wolfenhof

Mühlgasse 11
39041 Gossensass

Alpin Apartments Heidenberger

Schulweg 1
39041 39041 Colle Isarco/Gossensass
Berggasthaus Ladurnerhütte

Pflersch 200
39041 Gossensass

Hotel Schuster

Via Parrocchia/Pfarrgasse 1
39041 Colle Isarco/Gossensass

Hotel Panorama

Pflersch 176
39041 Gossensass

Hotel Erna

Pflerscherstr. 2
39041 Gossensass

Residence Reisenschuh

Ladurns/Pflersch Valley 98 a
39041 Colle Isarco/Gossensass

Aparthotel Pichler

Notenburg 1
39041 Colle Isarco

Alpin Hotel Gudrun

Alte Postgasse 8
39041 Gossensass

Edelweißhütte Ladurns

Ladurns
39041 Colle Isarco/Gossensass
Please select one or more accomodtions to complete your request.