The Christmas market in Sterzing/Vipiteno
27/11/2021 - 19/12/2021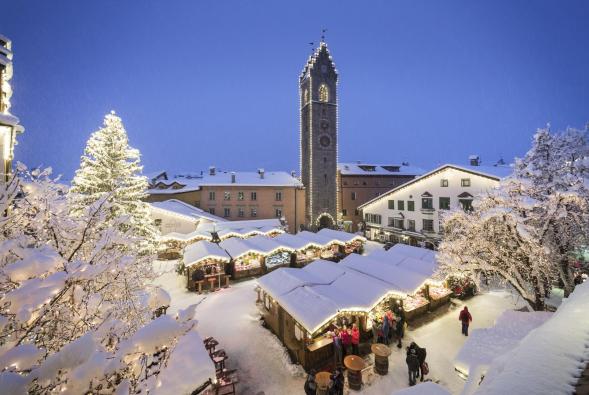 29.11.2020 - 19.12.2020 (last day of arrival: 16.12.2020)
Enjoy the anticipation of Christmas on the atmospheric Advent in the town square in Sterzing. The charged, warm atmosphere paired with the pleasant scent of South Tyrolean specialties offers you a relaxing stay with the typical flair of the alpine town.
Services included:
3 nights (app/b&b/hb)
1 sightseeing of the main Tower "Zwölferturm" *1
1 guided tour of Sterzing
Christmas fairy tale in Colle Isarco (Thursday 02. + 09. + 16.12.+23.12.)
1 free giveaway
* 1 if possible in accordance with current anti Covid guidelines
Request your holidays with alpine flair
Apartments Zum Theater

Schulweg 2
39041 Gossensass

Appartamenti Isarco

Färberstraße/Via Färber 1
39041 Gossensass/Colle Isarco

Hotel Alpin

Pflersch Valley - Ladurns 84
39041 Gossensass

Alpin Apartments Heidenberger

Schulweg 1
39041 39041 Colle Isarco/Gossensass
Alpin Hotel Gudrun

Alte Postgasse 8
39041 Gossensass

Aparthotel Pichler

Notenburg 1
39041 Colle Isarco

Hotel Schuster

Via Parrocchia/Pfarrgasse 1
39041 Colle Isarco/Gossensass

Residence Reisenschuh

Ladurns/Pflersch Valley 98 a
39041 Colle Isarco/Gossensass
Please select one or more accomodtions to complete your request.