Elzenbaum 18 a
39041 Freienfeld South Tyrol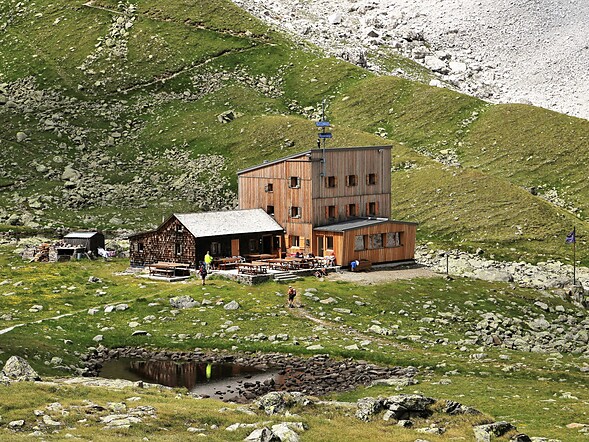 The Tribulaun hut is a refuge which is 2368m high. It is just right for mountaineers because it is right on the Tirolerhöhenweg and starting point for many Alpine tours.
Directly next to the Tribulaun hut there is a small lake, the Sandes Lake, where you can comfortably enjoy the sun and a wonderful view over the Dolomites.
No availability for this period. Please choose another period.
Furnishing
Residence bar
Restaurant
Dogs allowed